As an active mountain resident for over 20 years and having raised her family here, Brandi is very knowledgeable of the mountain communities that we call home. Brandi believes that integrity and communication is the foundation of her business. As a Mortgage Professional who is familiar with a variety of loan types and specialized programs, she is ready, willing and able to help you find the mortgage product that is right for you. Whether you are looking to purchase a personal residence, second home, or investment property, or if you need to refinance an existing mortgage, she can find the product that suits your needs and your set of circumstances. With a great team and numerous loan programs, she has helped many families obtain their dream of home ownership.
What People Are Saying About
Brandi Martinez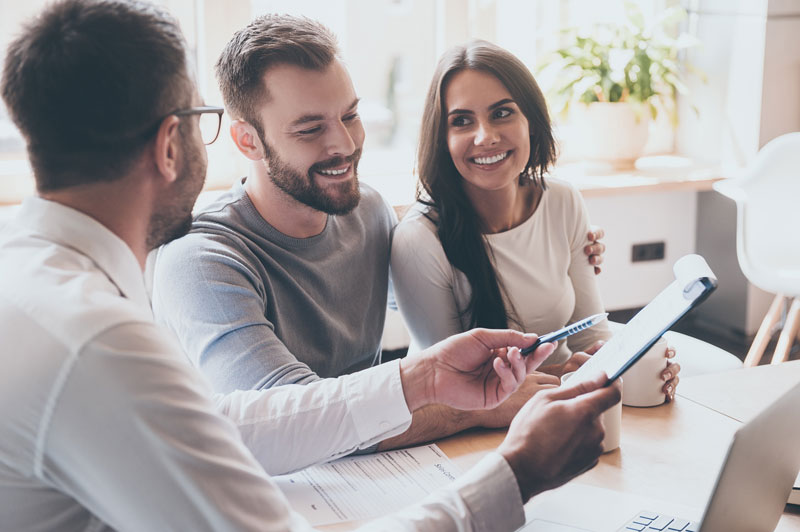 We're committed to providing each and every client we serve with raving fan service! We hope we've earned your 5 star review!
The HLC Team
Who's in
Your

Corner?
---
The Home Loan Experience
The purchase of a home is often the largest investment most people make in their entire lives. While daunting, the purchase of a home should be exciting. The support of experienced professionals can make the transaction of a home purchase enjoyable and memorable. The HLC Team in Lake Arrowhead focuses on a fantastic home loan experience. From finding the right loan for your individual needs, to educating and communicating key touchpoints throughout the process, we are dedicated to providing a wonderful experience.
Our Colleagues
We partner with other quality professionals to improve your home purchase experience. From working with our close Realtor® partners and keeping them updated throughout the entire process to providing recommendations for services as you get ready to move into your home. We want to make your transition as easy and efficient as possible.
Our Community
The HLC Team in Lake Arrowhead has extensive knowledge of the mountain areas. We are thankful to be able to share our knowledge with clients, partners and the community. Whether it be special loan programs offered in our rural area, referrals to local businesses, knowledge about local schools and neighborhoods; our local loan officer has been a resident of the mountain for over 20 years, so she has great knowledge of the area and its happenings. Brandi, having raised a family and participates in many community aspect, values sponsoring local schools and charitable events in our community. We are committed to ensuring that our community remain beautiful, comfortable and safe for our residents.
Our Commitment
To be a true mortgage partner by:
Finding the right loan for the transaction
Communicating throughout the entire loan process
Providing a yearly review to help manage the largest debt of a lifetime