Meet the Melanie Hadley Team
Cornerstone is a full-service mortgage lender. We offer a variety of mortgage options, home loan programs, and competitive pricing from a wide range of national investors. With in-house processing, underwriting, and funding, Cornerstone is 100% committed to on-time closings and satisfying home-financing experiences.
We look forward to serving you!
Simply Remarkable Financing
Since 1988, Cornerstone has made a positive difference in people's lives. Our staff of caring, seasoned mortgage professionals is passionate about helping people become homeowners.
Founded by Marc N. Laird and Judy Belanger in Houston, Texas, Cornerstone has steadily grown into one of the largest privately-held mortgage companies in the country.
Cornerstone by the Numbers
More than 1,000 team members in 100+ branches throughout the United States
Licensed to lend in 41 states
#1 non-bank lender in Texas (Based on HMDA data for Cornerstone Home Lending and its affiliates)
Cornerstone's CEO, Marc Laird received the Top Workplaces CEO Leadership Award in 2017, among Houston's largest companies
Houston Chronicle Top Workplaces Winner - 2010, 2011, 2012, 2013, 2014, 2015, 2016, and 2017
Melanie Hadley
NMLS #208645
Senior Loan Officer

Vice President and Senior Loan Officer Melanie Hadley once feared the process of borrowing money and applying for loans, but she has since turned her fear into a career that she loves. Melanie not only believes that it is important to provide honest service to both clients and strategic partners, but that it is also crucial for her to stay mindful of current market trends and educate herself about today's products and guidelines.
Prior to mortgage lending, Melanie owned a home-based medical transcription service business. After that business quickly grew to a full-time job, Melanie took a new direction and decided to enter the mortgage industry. During her tenure at a major bank entity, Melanie received several top producer awards and was in the top 10% of its producers nationwide. She also served on its National Internet Advisory Board and mentored new loan officers.
Melanie's commitment to putting clients first and always treating them with respect and integrity brought her to Cornerstone Home Lending, Inc. Cornerstone's Customer for Life program gives Melanie access to state-of-the-art technology, in-house underwriting and online accessibility, ensuring expedient and streamlined transactions.
A Texas native, Melanie enjoys spending spare time with her husband and their daughter watching movies, eating out and attending Round Rock Express baseball games.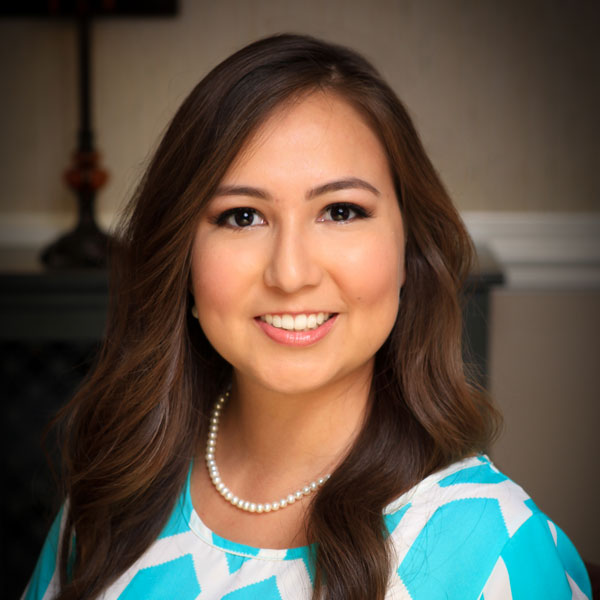 Alexis Moreno
NMLS #1396108
Production Partner

Alexis began her career in retail banking. She held many responsibilities as a personal banker and assistant branch manager, but discovered she most enjoyed the home lending side of the business. She followed her passion and joined the mortgage industry in 2015.
In June 2017, Alexis became part of Melanie Hadley's team because of their shared commitment to taking care of clients. She was also inspired by the team's dedication to stay true to their customers' needs.
"In my experience, many lenders don't usually consider the variety of first-time homebuyer and down payment assistance programs for their clients," she says. "But Melanie's team strives to match the borrower with any program they qualify for so they can always get the right options for their home purchase."
As Melanie's Production Partner and Assistant, Alexis is key in the team's smooth, stress-free, and streamlined transactions. Her impeccable eye for detail and can-do attitude help each borrower move effortlessly from start to finish. Backed by her clear guidance, customers understand their options and what to expect at each step.
Fluent in Spanish and English, she can also help more homebuyers achieve the amazing milestone of homeownership. "Communication during the mortgage process is crucial," Alexis says. "I'm grateful I can break that barrier to serve the needs of communities of different shapes and sizes."
Always up for new ways to grow and better serve her clients, Alexis is currently pursuing a Business Finance degree at Texas A&M University — Central Texas. She devotes her time outside of the office and school to her husband and their adorable, totally spoiled dogs. Alexis also enjoys camping and outdoor adventures with her family.
Teri Bryce
Lead Processor

Teri offers more than 15 years of experience in the mortgage industry. Her impressive eye for detail, impeccable organization, and trusted guidance are key in helping clients get ready for the underwriting stage of their transaction. She is a firm believer in doing whatever it takes to create a smooth, seamless loan closing for each customer.
When she's not at work, Teri stays busy with an abundance of hobbies. She loves cooking gourmet meals with vegetables and herbs from her backyard garden. She and her husband also rebuild cars, with Teri in charge of all wiring and interior projects. Most of all, Teri adores spending time with her family and their two adorable dogs.