Read what clients have to say about what it's like to work with The Paul Vincent Team and Cornerstone Home Lending. Building lasting relationships and providing excellent customer service is important to us. We invite you to contact our team today for all your home financing needs!
What People Are Saying About
The
Paul Vincent
Team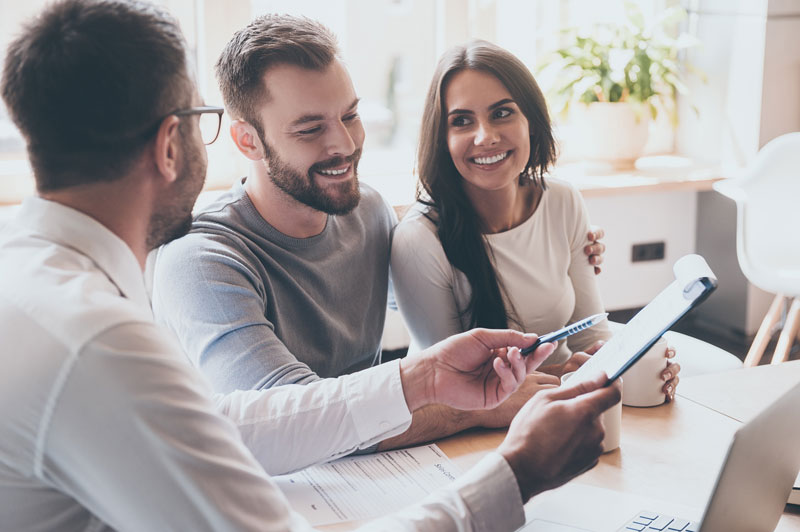 We're committed to providing each and every client we serve with raving fan service. We hope we've earned your 5 star review!
Other Testimonials
Cornerstone Home Lending is wonderful!
I kind of had to take the lead in this, it was my first time. These folks were so patient with me and my calls, I had so many questions. I had no idea what I was doing or what I was signing, they carefully walked me through every step. They treated me like I mattered, although I was really not financing much of the price of my vacation condo in Galveston. They are professional, kind, and patient. I would not only recommend them I would be happy to work with them in the future.
The Cornerstone team was wonderful to work with on the Refinance of our home. They were honest and thorough in preparation for our refinance. When we ran into a glitch, they worked hard to find the paperwork that we lacked to finish the process. The best thing about working with the Paul Vincent Team was their clear assessment of our options and their delivery of an excellent result. We are grateful for their service and recommend them as your finance team.
For anyone looking for a reliable efficient mortgage broker, look no further. Paul Vincent and his very experienced team are outstanding. They are courteous and have a clear understanding of the mortgage process. His team is available when you need them and always with a smile in their voice. We have used Paul and his team several times for our mortgage needs and the experience is not painful or difficult. However if you have questions his team is there for support. The automated uploads of documents and the "To Do" list makes it easy to track what you need to keep your loan on track. The status is also available on the port so you know where you are in the process. Paul you have an outstanding team and we will use you in the future. Thanks for all your great hard work that you all have done to expedite our closing.
For anyone looking for a reliable efficient mortgage broker, look no further. Paul Vincent and his very experienced team are outstanding. They are courteous and have a clear understanding of the mortgage process. His team is available when you need them and always with a smile in their voice. We have used Paul and his team several times for our mortgage needs and the experience is not painful or difficult. However, if you have questions, his team is there for support. The automated uploads of documents and the "To Do" list makes it easy to track what you need to keep your loan on track. The status is also available on the [portal] so you know where you are in the process. Paul, you have an outstanding team and we will use you in the future. Thanks for all your great, hard work that you all have done to expedite our closing.
I have been using Paul Vincent for all my finance and refinance needs ever since I purchased my first ever home in 2003. I have followed him and his team wherever they have gone and the service has been one of a kind each and every time. His team is very professional and attentive. They respond to emails and concerns quickly and thoroughly. They make you feel valued and as if they are more than grateful to have your business. Their rates and costs are very competitive and they strive to ensure you are totally satisfied with the service they provide. The TEAM at Cornerstone Lending has been phenomenal and Paul Vincent is the best in the business!
I certainly appreciate the professionalism that Cornerstone provided the entire time, from prequalification to closing. This is my first time buying a home so I was already nervous going into this process, but having you guys take care of everything some seamlessly really helped me enjoy the home buying experience more. Thank you!!!
This was our second time to work with Paul Vincent. He and his team gave us personal and very responsive service. Emails answered quickly every time. He and his team guided us through the process at every step and explained everything that we needed to make good decisions. The online portal made uploading the required documentation easy. He did everything he said he would, on time, with graciousness. Couldn't ask for a more professional team.
The experts of the Paul Vincent Team are true professionals. Their stewardship from selecting the right loan structure, the application process and follow-up through and after closing created a streamlined transaction and stress-less experience.

Additionally, working with Paul as a preferred lender for the builders I represented always resulted in a smooth closing for our clients. Opting to work with Paul again for our personal refinance was an easy and clear decision.
I had a wonderful time working with Cornerstone Home Lending. My questions were answered promptly and comprehensively. The process was made simple and easy. I would choose Cornerstone Home Lending again and would recommend it to my family and friends.
The Cornerstone Lending team with Paul Vincent was solid and working with them exceeded all expectations. Everyone on the team was super responsive and knowledgeable. Not only do you get a professional team available to you a short email or phone call away, you also get automatic updates form their internal systems, that keep you in the loop on an almost daily basis.
I could not have any higher praises for this entire system they have in place and the people that work there.
It was a great experience working with the Paul Vincent team on my Cornerstone home loan. Paul and his team made the entire process as easy as possible and were always extremely responsive and helpful whenever I needed assistance. I would highly recommend them to anyone going through the mortgage process!
We could not be more pleased with our relationship we have developed with Cornerstone during 2020, a very trying year. Cornerstone has made it possible for us to purchase a home for each of our children and their families to own and/or reside in until they can own. Thank you Cornerstone associates and staff.
Paul Vincent was recommended to us by our real estate agent. From the very first interaction with Paul and his team, we were impressed. Very prompt communication and attention, even sometimes on weekends, all questions answered quickly and with necessary details. We shopped for rates with other lenders and were pleased that we got the best rates from Paul because after a few interactions we wanted Cornerstone Lending to be our lender. On a couple of occasions, we had to change some things in the documents they were working on (and once right before closing) and both times the team responded quickly. We can't recommend Paul and his team enough!
Thank you. We had a wonderful experience. Every step of the way we were informed about the process and timelines were met which is a huge bonus!! I continue to refer Cornerstone and the Pail Vincent Team.
The Paul Vincent team was fantastic throughout the whole process and the systems they have put in place are easy to understand and easy to use. They communicated every step of the way, always letting us know what information was needed and answering all our questions quickly and thoroughly. They completed the process in a timely manner, beating every deadline and getting our new home loan closed efficiently and worry free for us. We can't thank them enough for their professionalism and attention to detail throughout the entire loan process.
Paul returns calls! That is huge on the list. He knows what he is talking about and if he isn't sure, he finds out quickly. He hosts educational meetings over the years that I've attended. He is never pushy, just informed and concerned. He a favorite on the Island. Plus all that, he is just a nice person.
It was truly a pleasure working with Paul, Quinton, Jose, and Carolina. If I had a question, someone was always ready to answer it. Refinancing during a pandemic made this experience a memorable one. From doing everything online to a mobile notary coming to my home for the closing, it was a very easy and convenient process. Paul Vincent will always have my business.
Moving isn't for the faint of heart but we're making great progress. Paul pulled some amazing rabbits out of his hat to get our new home closed and we couldn't be happier. His professionalism, speed and tenacity to help his customers is jaw dropping. We thank all of you for making our dreams come true. We appreciate everything.
This one was a little trying in the end but you still got it done. Thank you...Thank you! You are a great team and still the best!
I can't say enough great things about my experience. Scott has been absolutely amazing start to finish! He and Summer went above and beyond and I am truly grateful! I honestly feel as though I made a friend with Scott , he helped me keep my sanity during our not so pleasant experience with the seller and title company. I couldn't have done it without him! You guys have a great team and I feel blessed I had you all on my side! Thank you again!
After a frustrating experience with another mortgage lender, we were directed to Cornerstone Home Lending and Paul Vincent by our bank. The result was a remarkably personal interest in our mortgage refinancing motivations and a diligence in helping us through the sometimes arduous task of documentation.

Let me be clear, the promises made by various lenders and media ads simply glosses over the fact that getting a new mortgage is not as simple as a few clicks on your mobile device or a single call to a lender. As we learned in our previous attempts with one of those big companies, the burden of satisfying underwriters can be overwhelming and often difficult to understand. Mr. Vincent and his team stayed in regular touch and made sure we had all our T's crossed and I's dotted. The outcome was a more favorable interest rate, reasonable costs and a finish line that left us both pleased and happy to recommend Cornerstone.
This is my third mortgage with Paul Vincent and his team. Each experience has been absolutely smooth with no surprises. I have recommended friends and business associated and just a few months ago my son bought his first house with a mortgage through Paul. It's so nice to do business with someone you can trust! Thanks Paul. I look forward to doing business with you again.
The Paul Vincent Team was outstanding. Easy to work with and very fast. I would highly recommend Paul and his Team!
We had a great experience with Paul and his team. As questions arose through the process, Paul or his associate Scott were always at the other end of a phone call to assist us. Thanks for the help. We'll work together in the future.
As a first time house buyer I was very nervous about the purchase process: so much information and steps that are located in multiple places...But I was so lucky because my rieltor recommended Paul and his team at Cornerstone. The whole process from the start to finish was smooth and easy for me. I received detailed guidance for each step. All my questions were addressed timely and professionally. There were no hiding fees or missing information - everything was communicated clear and in my interest. They even tried to save my money for closing cost by working with the seller to see if some documentation already exist so I will not end up paying for it (for example, survey). My closing was on time and seamless (it took only 25 minutes to sign all documents). My Title company said that they love to work with Cornerstone because they always do a great job: submit all necessary documents on time and without any errors. I am very impressed with the Cornerstone team and will definitely recommend this company to all my friends! Thank you!
I've been in contact off and on with Paul for approx. 6+ months looking at purchasing a home. The loan process for this purchase from the beginning until Paul left for vacation was smooth and much of what was needed for the UW was requested well in advance. Paul was on top of things and a pleasure to work with. Once Paul went on vacation, that is when things turned a different direction. Many items requested during this time were redundant items or the item requested had to be clarified multiple times of what needed to be on said item. It also appeared that insignificant amounts on credit cards that had been paid off per the lender's request, had since accrued interest charges or an automatic monthly payment charged. These charges were a serious issue apparently for the Sr. Loan Processor. I was having trouble reconciling how $40-50 was going to stop our closing when I had paid off $30k in credit card debt per the lender. There was also a day of rushing around trying to satisfy a request for a specific document from State Farm. Our agent spent several hours trying to hunt down this document even as to calling corporate on a three way call with me to get approval to release something that may resemble what Sherri, the Sr. Loan Processor, was requesting. All this was on a Friday. We were suppose to close Monday. This caused great stress for me and my wife due to some tight time constraints with our lease terminating on the 31st of Oct. We needed to close on Monday the 28th to allow for us to move. Thankfully, Paul returned from vacation and immediately took control of the situation. He resolved the issues that were brought up and we were able to close as planned. Paul Vincent will be the main reason we will come back to Cornerstone for our future home lending needs.
This is my 3rd time dealing With Paul and his team. A refi two years ago, a home equity refi earlier this year and finally, the mortgage for the home I just bought. I knew these guys were great to work with after my first two refis. But this latest experience really elevated my opinion of Paul and his team into the stratosphere.

Within two weeks of wrapping up our home equity refi in late January of this year, which paid off $100,000 in credit debt, my wife of nearly 20 years filed for divorce. She'd apparently been planning this for weeks and I was totally blindsided. I fell into a deep depression which I have yet to come out of.

So I was faced with the daunting proposition of moving out of my house, the one we'd just re-fied. The one I'd lived in & loved for 12 years. The one that appraised for 990K during the refi process. I could barely function during this period. But I had to find another place to live. I found a much smaller, less expensive place about a mile away.

Paul and his team had my back. They were incredible. I let them know about my situation and the concern and compassion they showed, in addition to the top-flight level of competence and professionalism I've come to expect, really touched me. I closed on my new house a couple of weeks ago, a day after my divorce became final. My life will never be the same as it was before. I miss my home & family more than I can say.

The only good thing that came out of this tragedy was the reminder yet again that the Paul Vincent team is far & away the best I've ever dealt with, when it comes to home loans. I spent 30 years working as a local television sportscaster, in six different markets around the country. I've owned several homes in many different parts of the country. I've dealt with several different mortgage lenders in that time.

Nobody…and I mean nobody that I've ever dealt with, can dare to compare to the Paul Vincent team. They are simply the best I've ever dealt with. And it's not even close. A heartfelt thank you to Paul and his entire team.
From the application process to final closing, professionalism, kindness, attention to detail, and willingness to take time to answer my questions were all integral parts of the experience with Cornerstone Home Lending. Every person who connected with me did so with great competence and efficiency, qualities for which I am grateful. In addition, the experience of processing a home loan via the internet was made personal by Paul Vincent's kind and caring phone conversation in which he set aside a block of time to answer every question and explain the process in detail. All the best,
I would recommend Cornerstone Home Lending to everyone I know - Paul and his team hands down has been the best lending people I have ever dealt with. I hope to have the opportunity to work with them again in the future and any referrals I can send their way I will.
Jeanette and I are extremely happy with the effort, work, communication and timely pick-me ups when dealing with Paul and the team. We've not had the opportunity in the past to work with such a detailed mortgage company as we have with Cornerstone. While we were a nervous wreck at times, Paul found a way to communicate and calm us through the process until we felt comfortable with the plan. This particular purchase was a life changing event for us so it was a challenge at times to keep going forward and ultimately it came down to trust. We are glad we did and we would highly recommend Paul and the team for anyone's needs when needing a mortgage. Thank you all again and we hope to stay in touch.
I'm writing to express my appreciation for the superb experience I've received with Paul Vincent's team at Cornerstone. I can say his entire team was quite helpful. They were particularly diligent in communicating process status and each team member seemed genuinely interested in my personal loan requirements.

I'm particularly impressed with the service Sherri Wittler delivered. She acted as a true consultant guiding me on how to best navigate the application/underwriting process. This loan was for a second home refi. In the near future we plan to purchase a replacement home for another we recently sold. Sherri took extra time to offer advice on how to prepare for the next loan application.

As a byproduct of Sherri's support as well as the other team members' efforts, we plan on taking any future mortgage business to Cornerstone. Again, my compliments and appreciation…
Awesome, thank you so much! Very professional group. This was the second time that I have used them.
It was by far our pleasure to work with y'all threw the closing of our dream home me and my wife are beyond pleased with all the work y'all did for us. Not once did we wait for a response on a question it was always within a few minutes we got a response, everything went very smoothly and on time and plan! Thank y'all for everything so very much
I live overseas yet still wanted to purchase a house in the US. So I first inquired about home loans from a few of the big bank lenders. There were a lot of automated responses and teaser estimates of what was possible. After waiting some time to hear back from the organization's, it became apparent that my loan was in a basket of prospective loans and not at all prioritized (even though I specified an urgency). So I mentioned to my realtor that the process was dragging and She (Allison) recommended Paul and his group.

From the moment I reached out, he and his team were responsive and gave no doubt that my business was a priority. The entire process of underwriting a loan is tedious, underwriting for a person outside the US is exceeding difficult. Paul and his team worked very hard to bridge the gaps. Although the situation was often frustrating, the team always treated me with respect. Fortunately, we were able to close the deal, we are now home owners in the Heights!

Without hesitation, when I need financing in the future, Paul will be my first call. Thank you,
I'm a first time home buyer and I had little to no knowledge about the home buying process. Paul Vincent and his team made me feel at ease from the very beginning. They were extremely nice, very helpful, and made the process easy. Anytime I had a question I knew I could pick up the phone and they would always answer. We had an ambitious closing period and they made it happen without any issues. I couldn't have asked for a better team. Thank you,
Many thanks to Cornerstone. This is the second home we have worked with the Cornerstone group and it has been a pleasure. Every department involved in closing both the homes are very confident in what they are doing, very helpful, courteous, and most of all patient with the client. Thanks again to all
I had one of the best experiences in my life with Paul and his team at cornerstone. They started with me from the beginning, step by step, and made sure that I understood everything since I was a first time home buyer, they also never gave up when all seemed hopeless. I thank Paul and his whole team for the professionalism and kindness that they provided for me. I definitely will go to cornerstone when I pur has my next home! Once again, thank you!!