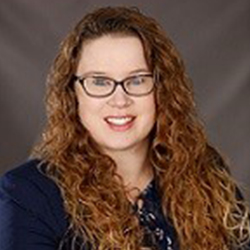 Meet Amanda
A knowledgeable and dedicated go-getter, Amanda Bisig serves as a trusted advisor to clients, guiding them through each step of the loan process. For Amanda, each loan is more than the facts and numbers; she considers the family behind each application and strives to best meet their individual needs. Always available to provide help and solutions, Amanda is a compassionate partner to the homebuyers she is fortunate to work with.
Amanda received a BBA in Finance from the University of Houston Downtown and an MBA in Banking and Financial Institutions from Sam Houston State University. She began her career with nearly two decades in retail banking before joining the mortgage industry in 2018. Inspired to apply her skills in home lending after the joyous experience of buying her own first home, she now enjoys helping others to have a positive and personalized homebuying experience of their own.
Amanda has called Houston home since 2004. Outside of work, she enjoys spending time with her husband and son.