Correspondent Lending Division
---
We Are
Your Partner
Not Your Competitor
Discover the Benefits
Of Working With Cornerstone's
---
Correspondent
Lending Division
Learn More
Our Values Are
Customer Focused
---
We Respect and Care For Our People
Cornerstone Correspondent Lending
Our Mission
The mission of Cornerstone Correspondent Lending is to be the best correspondent lender among our peers. We will accomplish this by adding value to our financial partners and their clients through long-term relationships.
Our philosophy is to offer a product menu that is consistent, simple, and competitively priced. We will also offer value-added services that will enable our lenders to minimize risk, yet maximize volume. Our goal is to become a trusted mortgage resource and partner to our client base.
Cornerstone Correspondent Lending will be recognized as having the very best customer service. We will employ people who have a passion for customer service and who are energized by working for a like-minded company. We will leave a footprint in our industry that cannot be matched by others!
The Cornerstone Mission
We exist to use and improve upon our God-given talents to make a positive difference to the lives of our Team Members, customers, shareholders and the people who provide services to us.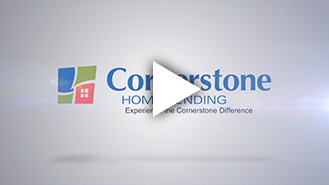 Where We Lend
Cornerstone Correspondent Lending Division is currently purchasing first-lien mortgage Loans from depository institutions in the following states.
AK - Alaska
AL - Alabama
AR - Arkansas
AZ - Arizona
CA - California
CO - Colorado
DE - Delaware
DC - District of Columbia
FL - Florida
IA - Iowa
IN - Indiana
KS - Kansas
KY - Kentucky
LA - Louisiana
ME - Maine
MI - Michigan
MD - Maryland
MN - Minnesota
MO - Missouri
MT - Montana
NC - North Carolina
ND - North Dakota
NE - Nebraska
NV - Nevada
NM - New Mexico
OK - Oklahoma
OR - Oregon
PA - Pennsylvania
SC - South Carolina
SD - South Dakota
TN - Tennessee
TX - Texas
UT - Utah
VA - Virginia
WA - Washington
WV - West Virginia
WY - Wyoming
Lock Extensions, Corrections, Cancellations
[email protected]
Operations Manager
Jason Kershaw
Direct: 505.814.7780
Cell: 505.459.1691