Meet the Team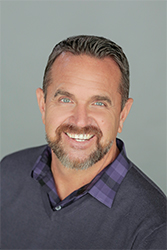 David Stephenson
Mortgage Branch Manager | Lead Loan Officer
NMLS 181057
Office:
970.624.0555
Fax:
866.422.8582
[email protected]
David Stephenson, Mortgage Branch Manager and Senior Loan Officer, has served the Loveland/ Fort Collins mortgage industry since 1998. David was raised in Loveland since 1972 and has a strong affection for Colorado and all the activities this incredible state has to offer. David received his Bachelors of Science from Portland State University. Prior to his time at Cornerstone Home Lending, David was the owner and Senior Loan Officer of Northern Colorado Mortgage Company (NCMC). In 2010, Cornerstone and NCMC joined forces to provide top-rated customer service and industry knowledge to friends & families in the Loveland/ Fort Collins area.
David brings a strong and dynamic skill set to all his clients. His success in the industry stems from his attentiveness to his customers; he enjoys interacting with people and helping them achieve their goals. On top of David's personable nature, he excels at problem solving. His focus through all transactions is accommodating clients' needs.
Outside the office, David loves spending time with his wife and two boys.
If you are looking for an experienced and hard-working mortgage professional, contact David Stephenson at 970.624.0555 or [email protected] .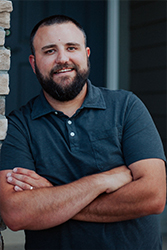 Greg Bentley
Production Associate
NMLS 1976107
Office:
970.775.8562
[email protected]
Dependable, trustworthy, and professional, Greg Bentley guides homebuyers through the loan process. Greg offers direction and support at each step, working closely with clients to make their homeownership dreams come true. "I love the satisfaction of getting a customer exactly what they need," Greg says.
Before joining the mortgage industry, Greg spent eight years in oilfield sales, where he developed his strong drive to serve. For Greg, there is no "later." He is always ready to be of service, prioritizing availability and continuous communication with his clients.
Greg was born and raised in Iowa and attended Iowa State University, where he studied Turfgrass Management. Outside of work, he spends time with his wife, Brittany, and their daughter, Stella. He enjoys golfing, fishing, and visiting craft breweries.
Contact Us