What People Are Saying About
The Beck Team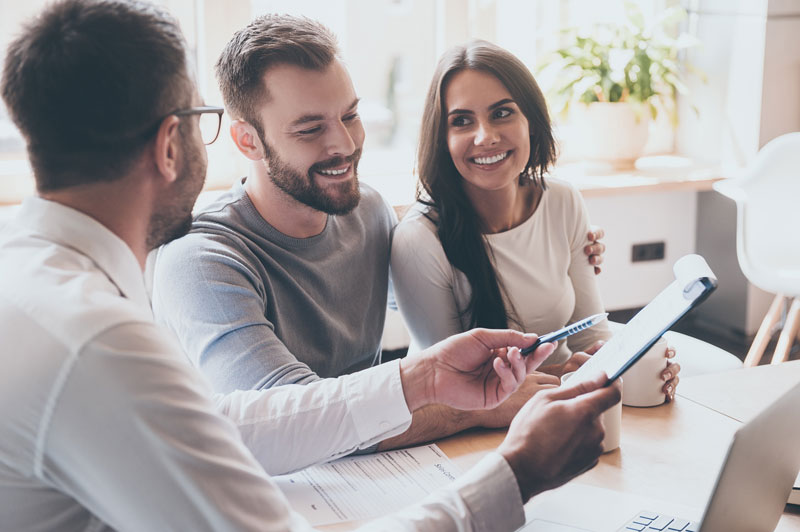 We're committed to providing each and every client we serve with raving fan service! We hope we've earned your 5 star review!
---
"I cannot thank Cornerstone enough! I never believed I could purchase my own home and Tom made it possible. The process was seamless + stress-free. Thank you."
-Christine F.
"Everything fell into place, fast and easy process. Tom and Kaylea were awesome to work with and would recommend them to everyone."
-Brett and Jamie N.
"My experience refinancing my home with Tom Beck was perfect! He is professional and cares about his clients. This was my second time to have Tom handle business for me and I'd always go to him for a trouble-free experience."
-Janie L.
"Tom is great to work with. Makes everything go smooth, quick, and painless. Thanks!"
-Kristi and Bryan D.
"Tom and his team are a pleasure to work with. The Beck Team made the refi process fast and efficient. Best mortgage team in Northern Colorado."
-Mark V.
"Tom, please know that your team's professionalism regarding our recent home buying experience is much appreciated. Cornerstone's attention to detail is second to none; Deb and I are extremely comfortable recommending Cornerstone to family and friends. Thanks again!"
-Fritz and Debra B.
"Tom Beck and his team are the greatest. We used them once before and did not hesitate one bit to use them for our re-finance. Definitely top-notch treatment! You will not be disappointed using them for any of your home lending needs!"
-Scott J. and Rose Lee P.
"Tom Beck is an amazing man! Such a blessing to have people like him help wade the rivers of finance!"
-Ben K.
"Cornerstone Home Lending was awesome in helping us buy our home. They kept us informed on every item and were there with answers for every question."
-Daniel L.
"This is the second time we have worked with Tom, and he always brings us peace of mind. I have tons of questions, and Tom always has the answers. I recommend that anyone go through Tom at Cornerstone."
-Coniah G.