Home Loan Education & Benefits Program
Created for Central Washington University Faculty & Staff
Enjoy a happier mortgage experience with Cornerstone Home Lending at your side! Our exclusive program can help CWU faculty and staff navigate today's housing market for a smooth, seamless, and stress-free home loan process.
Save up to $3,500 in closing costs*
Keep more money in your pocket! CWU faculty and staff receive a lender-paid credit worth 0.50% of the loan amount (up to $3,500) towards closing costs. Call us or visit our office (1206 N. Dolarway Road, Suite 112), just minutes from the Ellensburg campus.
Private consultation & home-finance planning
Call us or visit our office at 1206 N. Dolarway Road, Suite 112 to meet with a local Loan Officer, so you can create a realistic plan that meets your financing goals and purchase timeline. Our team makes sure you understand your mortgage options, outlines the items and steps needed for loan approval, and lets you know exactly how much home you can afford. While this consultation is private, you're welcome to bring your spouse, partner, or co-signer.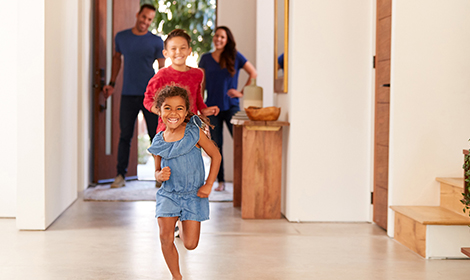 Free first-time buyer classes
These free classes meet the requirements for the Home Possible® and HomeReady® mortgage programs, which allow first-time buyers to put as little as 3% down.
Free annual mortgage reviews
Make sure your home loan still works for you with an annual mortgage review. Your local loan officer can help you navigate your options – from renovating or refinancing your current home to purchasing a second home or an investment property. And yes, the Wildcat Homeownership Program can be applied to a refinance!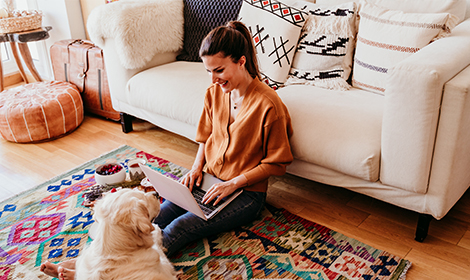 Contact Us
We're happy to be your trusted advisor!
Reach out today to join the Wildcat Homeownership Program.

Call US, We'd
love
to answer all your mortgage questions!
(509) 962-3008
Justin Girgus
NMLS 1665945
Contact Form
We will get back in touch with you as soon as possible.
Questions About the Program
If you are a current employee at Central Washington University (CWU) and receive a regular paycheck from the University, you and your immediate family members are eligible. Program benefits include a credit worth 0.50 percent of the loan amount to use towards closing costs exclusively through Cornerstone Home Lending (maximum credit is $3,500).
Your Loan Advisor would be happy to refer you to a trusted real estate agent based on the markets you are interested in learning more about.
Please contact our office to set up a free consultation either in person or over the phone. We're happy to speak with you about your goals, walk you through financing options based on your needs, and help develop a plan of action!
Common Mortgage Questions
[Disclaimers]
The Wildcat Homeownership Program (the "Program") is offered by Cornerstone Home Lending to Central Washington University (CWU) faculty and staff that serve CWU's residential campus in Ellensburg, Washington, and its six campus locations and two instructional sites. Benefits of the Program are also available to immediate family members of CWU faculty and staff. The following transactions are eligible for the Wildcat Homeownership Program: purchasing or refinancing one-to-four-unit owner-occupied or investment properties. Loan types eligible for the Program include conventional, non-conforming (jumbo), FHA, USDA, and VA home loans. Washington-state bond loans are not eligible for the Wildcat Homeownership Program. *Credit provided by Cornerstone Home Lending to eligible CWU faculty and staff through the Wildcat Homeownership Program. Loan must close with Cornerstone Home Lending. Credit will be applied at closing and will not be more than the borrower's total closing costs. Not all loan products may qualify. Additional requirements may apply.