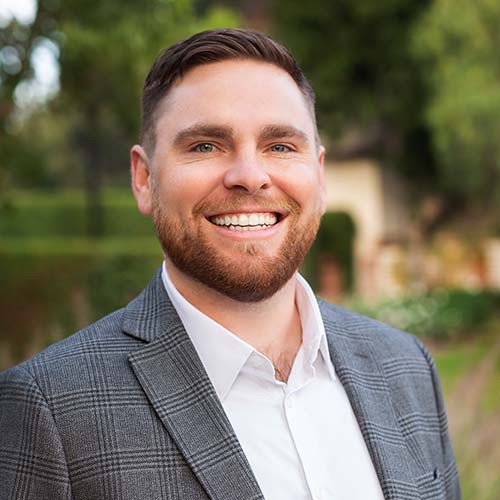 Cody Michny, Loan Originator for the HLC Team, has worked as a home loan consultant and loan originator since 2011. He wears several hats at the HLC Team as he assists each team member in a variety of ways through tasks relating to the home loan process.
Cody is a graduate of Cal Poly Pomona with a degree in Finance. He refers to the knowledge he gained through rigorous coursework on a day-to-day basis and is dedicated to expanding his knowledge to benefit both clients and co-workers by staying up to date with industry news and trends.
Putting in the behind-the-scenes work that helps borrowers become homeowners is what gives Cody job satisfaction. His positive attitude and ability to connect with individuals and families puts clients at ease as they address the many details of securing a mortgage. While outgoing, personable and client-oriented, Cody is also skilled with task management and addressing the details, especially the numbers.
When he's not at the office, Cody is living it up outdoors. He enjoys several sports like biking and snowboarding, as well as camping with his wife and their three dogs Kash, Luna, and Venice.