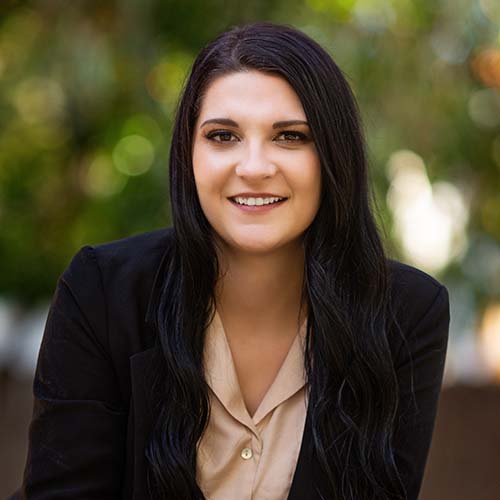 Jenna Irish started as a marketing assistant in 2010 and instantly felt at home with the HLC Team. Constant exposure to a large number of clients led her on a passionate drive to get more involved with customers. She is now responsible for client relations and also works as a loan officer assistant, both of which fulfill her passion for helping people realize their homeownership dreams.
A fun and energetic person, Jenna combines her outgoing personality and diligent work ethic to get to know clients and deliver the best service. She leads client relationship efforts and is the point of contact for incoming borrowers, helping them with any questions they have about the mortgage process.
Jenna looks forward to interacting with people every day. Her strength is in communicating directly and with sincerity. She puts effort into getting to know every family she works with and is dedicated to helping customers navigate through the loan process.
In the spare time that she can find, Jenna tries to be with her family as much as she can. She's a people-person through and through and enjoys spending time with the people she loves most.