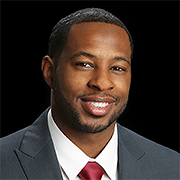 Jordan Davis
Residential Mortgage Loan Originator
NMLS 505877

Cell: 210.391.1502
Email: [email protected]
Jordan works closely with clients throughout their home loan process, guiding them through each step and ensuring consistent communication. With positive energy and a commitment to excellent service, he follows through on each detail needed for a smooth and timely closing.
Jordan attended the University of South Dakota where he earned a bachelor's degree in Health Administration. He was inspired by a friend to join the mortgage industry and has been serving his community through home lending for the past decade. Outside of work, Jordan enjoys playing basketball and spending time with his friends and family.