Meet The Cortez Team
The Cortez Team understands the importance of home and community. That's why we're here for every step of your home loan or refinance process. We are committed to ensuring you close on time and have a positive homebuying journey. Get to know our team better and how each of us is focused on making a positive difference in your life! And please don't hesitate to contact us today with any questions you may have.
We look forward to serving you!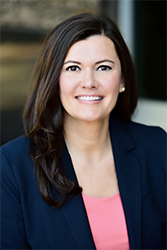 Lisa Cortez
NMLS 194506
Loan Officer

Lisa has devoted her career to enriching – and saving – the lives of others. She taught elementary school students with the Charleston County School District and then earned a degree in nursing. "My passion has always been to make a positive difference," she says. "Working in education, healthcare, and now, housing is my way of giving back to the community I love so much."
Clear guidance, open communication, and instant accessibility form the foundation of Lisa's exceptional service. Educating clients about their options and the financing process is a top priority for Lisa. She takes the time to walk customers through each step and breaks down all the upfront and future costs of their mortgage program. Backed by her personal attention and prompt updates, Lisa's clients have everything they need to make confident, well-informed mortgage decisions.
Lisa holds a BA in Education from her hometown college, Indiana University of Pennsylvania. She also graduated from Mercy School of Nursing in Charlotte, North Carolina. When she's not helping people achieve their homeownership dreams, Lisa spends as much time as possible with her husband and their two sons. She also enjoys hiking with the family and their two poodles, traveling, curling up with a good book, and gardening.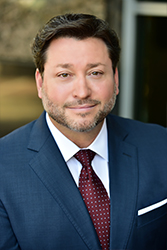 Damon Cortez
NMLS 53135
Vice President

Damon joined the mortgage industry in 2003, overseeing and redefining roles and procedures to improve the loan process. Together with his team, he has funded more than $5 billion – and growing – in residential loans. His passion lies in providing unparalleled service and in-depth education to clients. In his spare time, Damon enjoys skeet shooting and bird hunting. But his most cherished pastime is family time; Damon adores spending time with his wife, their two children, and their two standard poodles.
Toby Roberts
NMLS 417577
Director of Business Development

Toby has held lead and executive roles in the mortgage industry since 1990. Creating meaningful business relationships in line with common goals is a niche that he has fine-tuned over the years. In his spare time, you may find him at his family-owned inn or out on the marsh at Folly Beach. He enjoys fishing, paddle boarding, biking, and spending time with family.
David Mick
Processor


David has lived in the Carolinas since 1996, the same year he joined the mortgage industry. He understands that getting a mortgage can seem like an overwhelming process for the borrower. David takes the time to make things as simple as possible so each client can enjoy the experience of becoming a homeowner. When he's not at the office, David is with his wife and their son. The Mick family loves playing squash and tennis and hitting the trails on their mountain bikes. David is also an avid reader and wine connoisseur.
Bonnie Ophaug
Transaction Coordinator


Buying a new home is a paramount significant milestone. Bonnie takes great pride in making the loan process seamless and fun! Outside of work, she enjoys reading, hiking with her Golden Doodle, and listening to Christian music.