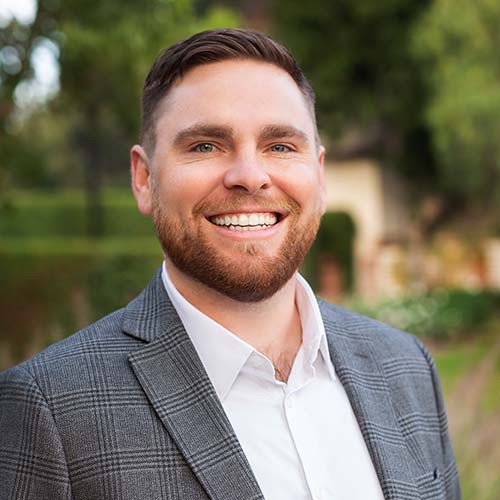 Cody Michny, Operations Manager and Production Assistant for the HLC Team, has worked as a home loan consultant and loan originator since 2011. He wears several hats at the HLC Team as he assists each team member in a variety of ways through tasks relating to the home loan process.
Cody is a graduate of Cal Poly Pomona with a degree in Finance. He refers to the knowledge he gained through rigorous coursework on a day-to-day basis and is dedicated to expanding his knowledge to benefit both clients and co-workers by staying up to date with industry news and trends.
Putting in the behind-the-scenes work that helps borrowers become homeowners is what gives Cody job satisfaction. His positive attitude and ability to connect with individuals and families puts clients at ease as they address the many details of securing a mortgage. While outgoing, personable and client-oriented, Cody is also skilled with task management and addressing the details, especially the numbers.
When he's not at the office, Cody is living it up outdoors. He enjoys several sports like biking and snowboarding, as well as camping with his wife and their three dogs Kash, Luna, and Venice.
What People Are Saying About
Cody Michny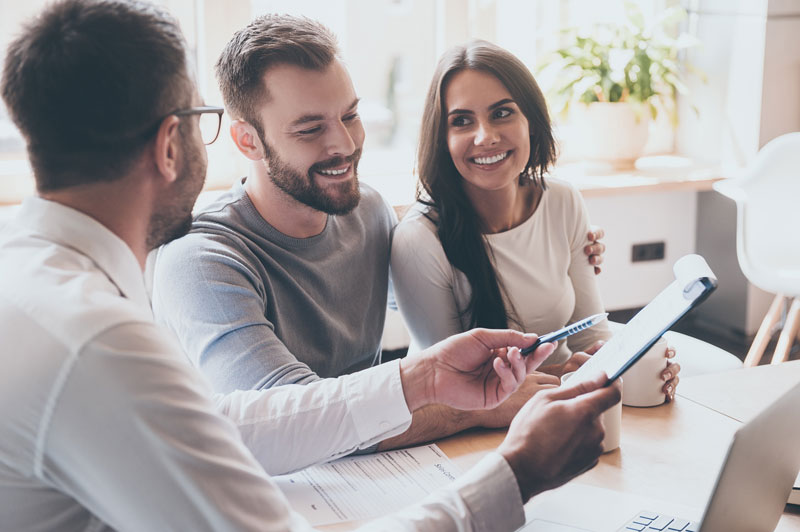 We're committed to providing each and every client we serve with raving fan service! We hope we've earned your 5 star review!
The HLC Team
Who's in
Your

Corner?
---
The Home Loan Experience
For most people, the purchase of a home is the largest investment they will make in their lifetime. While a little daunting, the purchase of a home is a major life event and should be exciting. The support of experienced professionals can make the transaction of a home purchase enjoyable and memorable. The HLC Team focuses on providing an outstanding home loan experience. From finding the right loan for individual needs to educating and communicating at key touchpoints throughout the financing process, we are committed to providing an outstanding experience.
Our Colleagues
We partner with other quality professionals to enhance your home purchase experience. From working with our Realtor® partners and keeping them advised throughout the loan process to providing recommendations for services as you prepare to move into your home, we want to help make your transition easy and efficient.
Our Community
The HLC Team lives and works in the Foothills communities. We are your neighbors, fellow Rotary and Chamber members and can usually be seen after hours juggling the same demands of family life. We believe in giving back. That is why we make a concerted effort to sponsor and participate in athletic, school and charitable events in our communities. We are committed to ensuring that our communities remain beautiful, comfortable and safe for our residents.
Our Commitment
To be a true mortgage partner by:
Identifying the right loan for the transaction
Communicating throughout the loan process
Providing an annual review to help continually manage the largest debt of a lifetime