Who we are and Why we do what we do
The Harmsen Team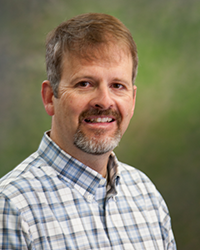 About Wil Harmsen | NMLS ID 420502
A native of Colorado, Wil was born in Denver and has resided in Montrose since 1970. After receiving his Small Business degree from Western State College, he developed his near thirteen year lending career at Wells Fargo Home Mortgage. There he was a valued member of the Wells Fargo Leaders/Presidents Club for eleven of those years.
Currently, Wil is a highly trusted professional loan officer at Cornerstone Home Lending, Inc. He is proudly serving the community with sixteen years of industry experience, helping families with their dreams of owning a new home.
Wil has a proven effective approach to customer service that starts with hearing the client. Not just listening. Secondly, he relates to every client by putting himself in their shoes. He tailors the experience for each client to their unique circumstances and translates the information to prepare and set proper expectations throughout the process. A self-proclaimed "Numbers Guy", Wil thrives on answering the tough questions. Knowing that his team helped another family with their home financing needs is what drives him.
Wil is also passionate about spending time with his little girls. When he is not helping clients get into a home, he's also enjoying his professional photography business.
About Sean Witham | NMLS ID 1609587
Sean's career spans over 20 years in the financial services field. His background includes retail banking, credit risk analysis, fraud prevention, and business development, as well as loan processing and underwriting.
With his comprehensive experience, Sean offers trusted insight to guide clients through each step of the mortgage transaction. He can also identify and resolve any issues that may affect a smooth, on-time closing. Both clients and team members value his in-depth lending knowledge, responsive service, and passion to help others.
Born and raised in Pennsylvania, Sean graduated from Pennsylvania State University. When he's not helping people achieve their homeownership dreams, he enjoys spending as much time as possible outdoors. Mountain biking, road biking, and skiing are among his favorite outdoor adventures.