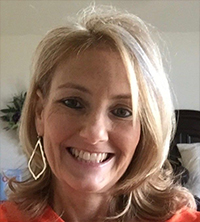 Jeannie Cogdill
Loan Officer | NMLS 208959
Direct: 713.349.6220
Mobile: 713.443.0970
EFax: 713.439.9505
[email protected]
Jeannie Cogdill, Loan Officer at Cornerstone Home Lending, Inc., has been in the mortgage industry since she was 14. She began working after school as a post closing clerk and has done everything from processing to closing to branch management. Throughout her lifetime, Jeannie has lived in Antigua, British West Indies, Germany and Mexico. She combines her cultured background and long tenure in the mortgage industry to provide each customer with outstanding service.
For Jeannie, the reward of the job is found in helping people find loan solutions when other Loan Officers may have turned them down. Through her strong work ethic and persistence, Jeannie is able to match clients with the loan program that fits their short-and long-term goals. Most importantly, Jeannie remains ethical to the core and operates under the highest standard of integrity. To meet the needs of all her clients, Jeannie is a certified USDA and Veterans Land Board Lender and works with TSACH and Texas Homes for Heros for down payment assistance programs.
Outside the office, Jeannie spends time with her two kids in College, is active with Crosspoint Church and enjoys gardening, cooking and traveling and volunteering s with the local VFW, Brazoria County Young Life and local animal shelters.
To work with a proven and successful mortgage professional, contact Jeannie Cogdill at [email protected] or 713.349.6220.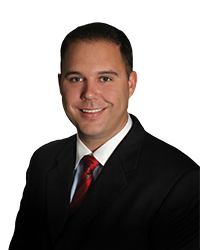 Nick Gilbert
Loan Officer | NMLS 208964
Direct: 713.349.6212
Efax: 713.439.9587
[email protected] 
Throughout his career, native Houstonian Nick Gilbert has been committed to helping clients achieve their home ownership dreams. He strives to maintain a long-standing relationship with each client by providing practical home-financing guidance, constant communication and exemplary service.
Nick's customer-focused drive led him to become a Branch Manager for Cornerstone Home Lending, Inc.. Through Cornerstone's extensive nationwide source of mortgage loan investors, Nick offers a complete line of products, assuring clients the most competitive terms and rates available. He also has instant access to innovative financial products and loan programs.
A Top Producer and member of Cornerstone's President's Club, Nick attended both the U.S. Air Force Academy and Texas A&M University. Following his role as team leader for I.P.G. Advertising, Nick entered the mortgage industry as an account executive. In 2002, he became a home mortgage consultant and, just one year later, launched his own mortgage company.
At Cornerstone Home Lending, Inc., you will discover dedicated, experienced professionals who wish to build quality relationships by earning your business. Experience the Cornerstone difference, and rely on Nick Gilbert for all of your home-financing needs. Nick can be reached at 713.349.6212 or [email protected].
Contact Us