Meet the Team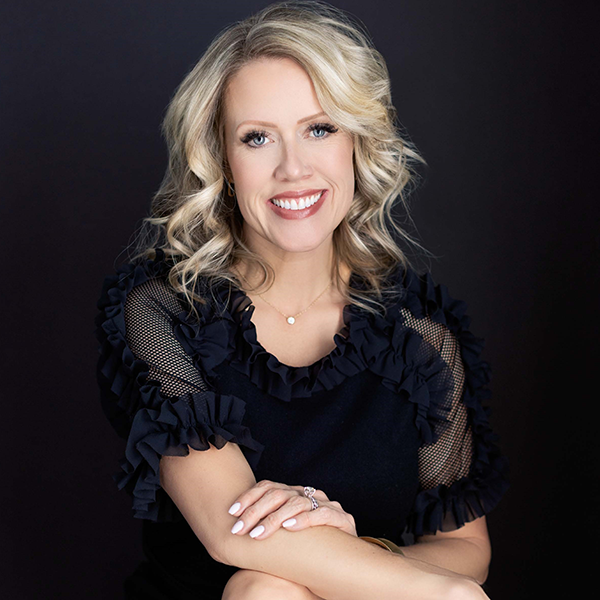 Sherrie Kitto
Producing Mortgage Branch Manager, NMLS 501919
Direct: 406.551.4144 | Email: [email protected]
When Sherrie bought her first home in 2002, the process was challenging and confusing. Frustrated by the many obstacles she faced, she thought "someone needs to do a better job helping first-time buyers!" After weathering this experience, she decided to pursue a career in the mortgage industry and found her passion originating home loans.
Throughout nearly 20 years in home lending, Sherrie has been dedicated to helping others have a smooth and positive loan experience. With a love for the people, the numbers, and the process, Sherrie enjoys serving homebuyers from all walks of life and does so with unwavering professionalism and kindness.
Sherrie was born in Bozeman and has called it home for most of her life. In her opinion, it is the best place on Earth. Outside of work, she enjoys golf, cross country skiing, and eating spicy food. Sherrie is all about her family and loves spending time at home with her fiancé and their five children.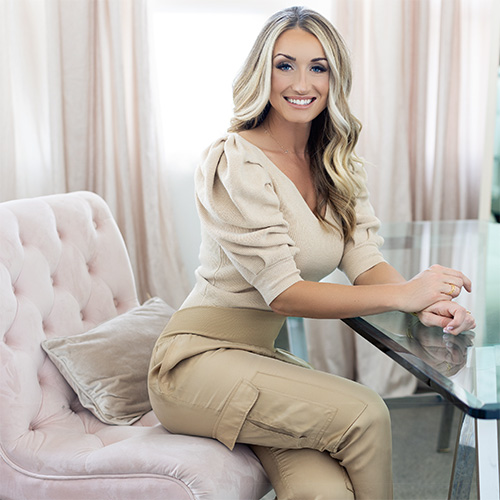 Sierra Monger
Licensed Production Partner, NMLS 1875670
Phone: 406.551.6731 | Email: [email protected]
As Production Partner, Sierra works closely with homebuyers and her team to ensure a seamless loan process. A high-energy critical thinker, she is prepared to face any challenge that comes her way. With a heart for helping others, Sierra truly cares about the people behind the transactions. The best interest of her clients is always her top priority, as she strives to ensure each client feels heard, understood, and appreciated throughout their loan experience.
Born and raised in the Gallatin Valley and still living in Bozeman, Sierra has called it home all her life. A graduate of Montana Tech University, she holds a dual bachelor's degree in business management and business marketing. In her free time, she enjoys hiking, skiing, fishing, kayaking, and all things outdoors. She believes Montana is the most amazing place in the country and loves to experience its beauty every chance she gets.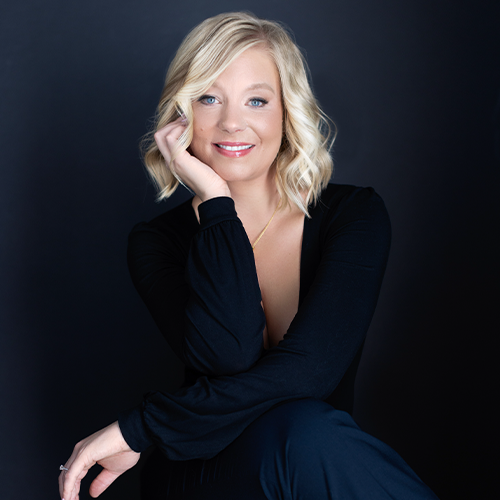 Kristi Abrahamsen
Loan Suscess Coordinator
Phone: 406.551.7478 | Email: [email protected]
A dedicated team player who always strives to get things right, Kristi Abrahamsen is an invaluable piece of the homebuying process. Kristi says, "Just knowing that I was a part of one of the biggest and most important purchases in someone's life brings me joy in what I do each day."
Kristi grew up in Bozeman and graduated from Montana State. Inspired by her long-time interest in real estate, she enthusiastically made the move from banking to residential lending in 2016.
When she's not making your homeownership dreams come true, Kristi enjoys skiing, golfing, traveling, and spending time with her friends and family.
Casey Von Seggern
Loan Processing Lead, NMLS 2066814
Phone: 406.551.4306 | Email: [email protected]
Known for her patience, optimism, and happy demeanor, Casey serves clients as a Loan Success Coordinator. Throughout the loan process, she makes sure all details are in order to achieve a smooth and on-time closing. Motivated by supporting others in reaching their goals, problem-solving, and building relationships with clients and team members, she approaches each day with devotion and a sunny disposition.
Originally from northern Colorado, with roots in southeastern Montana, Casey has been exploring the Willamette Valley of Oregon for the past couple of years with her husband, daughter, and dog. In her free time, she enjoys hiking, surfing, home improvement, and spending quality time with friends and family. A graduate of Colorado State University, Casey holds a bachelor's degree in international studies and environmental affairs.