Who we are and why we do what we do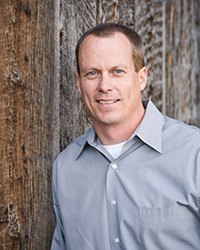 Richard Fuller
Loan Officer | NMLS 458827
Richard Fuller has the heart of the teacher and loves to educate his clients to meet their financing needs.
With over 20 years of lending experience, Richard knows the importance of a consultative approach when it comes to helping clients with their financing needs. He works closely with customers to understand their goals, and ensures they understand all of their options so they can find the mortgage program that's right for them.
Richard takes great care of clients by offering personalized, attentive service and clear, transparent mortgage guidance. With his down-to-earth personality and sincere thoughtfulness, Richard is a welcome presence during the home-financing process for both customers and industry peers.
Growing up in Gunnison, Colorado Richard graduated from Western State College with a business degree and received his MBA from the University of Montana. Richard started his professional career with a local bank in 1997 and served as President of a major branch office with that bank for 14 years.
He transitioned to residential lending to better balance his commitments to his family at home with his family at work. In October 2014, he made Cornerstone Home Lending his professional home because the company's mission aligned with his personal purpose: To make a positive difference in the lives of others.
When he's not helping clients achieve their homeownership dreams, he spends time with his wife and daughter, Grace, exploring as much as possible. Richard also enjoys outdoor activities including biking, fly fishing, camping, skiing, and snowboarding. He also explores his creative side with black and white photography.
He his dedicated to his local communities and has spent countless volunteer hours over the past 20 years with numerous non-profit organizations through the Carbondale and Roaring Fork area.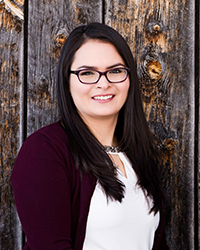 Brisa Garcia
Production Associate | NMLS 1700997
Brisa was born in Zacatecas, Mexico and raised in the Roaring Fork Valley. After spending over a decade as a customer service representative at a local community bank, Brisa mastered the skills needed to give her clients a "wow" customer service experience. Being fluent in both English and Spanish, Brisa has become a great asset to The Fuller Team in helping make homeownership for the Hispanic community more accessible.
When she is not working you can find Brisa outside exploring what nature has to offer and spending quality time with her daughter.