Join the Mountain West Region
Elevate Your
Mortgage Career
At Cornerstone Home Lending, we create a happy workplace that inspires team members, drives production, and builds lasting legacies.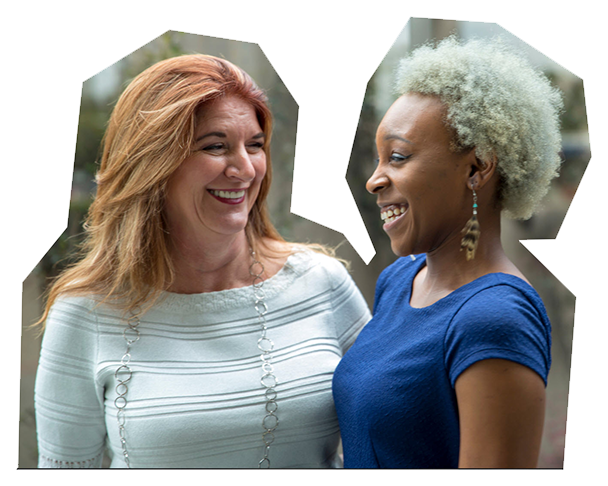 The Cornerstone Difference
Cornerstone Home Lending was created in 1988 with the goal to add legacy value to all of its team members by building a team of talented, caring people who were passionate about making a positive difference in people's lives through the platform of home lending.
Over three decades and 460,000 satisfied customers later, Cornerstone was approved as a state savings bank in October 2022. We have become a recognized national lender with high ratings for customer service and team member satisfaction. With mortgage professionals like YOU, our success story will continue to grow.
For us, mortgage is about making the dream of homeownership a simple, easy process through service-centric team members who are supported by world-class technology and efficient processes. We will always be committed to do what's right for our team members and the people we serve. We put people over profits, and we build solid relationships that last a lifetime.
A Strong Foundation
34 years in business - Proven management teams have successfully navigated Cornerstone through various economic cycles
Our in-house processing, underwriting, and funding teams are ready to ensure your loans close on time, every time
More than 50 investor sources with over 300 available loan products
Timesaving LoanFly® technology for faster, streamlined mortgage transactions
In-house mortgage loan servicing division staffed by a caring, elite team of Cornerstone loan servicing professionals and powered by cutting-edge technologies
Core Convictions
We conduct ourselves with honesty and integrity
We serve our customers
We respect and take care of our team members
We have a passion for excellence
A Shared Vision
In 1988, Marc Laird and Judy Belanger were working in the mortgage industry in Houston, Texas when they discovered that they shared a unique vision: to create a mortgage company that cares about the customer in the present and in the years to come.
Cornerstone believes that people have unique, God-given talents that should be used to make a difference in the lives of others. So, our mission is to always find and hire the right people to use their God-given talents to transform lives through home lending.
For us, mortgage is about people. It's important to us to know what our clients are really looking for so we can explore the loan scenarios that might work for them. Getting a home is a big financial decision. We want to be there every step of the way to help ensure that the loan process goes smoothly. We want our clients to enjoy their experience so much that they continue to return, year after year.
Meet the Leadership Team
We are honored to lead and support such an outstanding group of people in the home financing industry.
"We respect and care for our people" is one of our core convictions as a company that we seek to live out daily. An entrepreneurial spirit is valued here, as we encourage our team members' input and ideas and as we support the growth and success of our our loan originators. Creating a supportive and happy workplace as we serve our customers with integrity and excellence helps drive our day-to-day work.
Testimonials
Cornerstone is such a wonderful company to work for. They really care about their team members, and they show that so often. They understand that family comes first. In the 20+ years I've worked for them, they have proven that time and time again.

Michelle Keating, Senior Loan Processor
I have worked for Cornerstone Home Lending for 12 years, but I have been in the mortgage industry for over 25 years working for 2 other lenders prior to Cornerstone.  I would have to say working for Cornerstone Home Lending was the best move I ever made! Cornerstone leaders shows us confidence in our abilities and encourages us to succeed in our goals. I always feel valued, which in this industry can sometimes be lacking. Working remote as an underwriter I was afraid I might be overlooked and not considered a part of the team, but that has never happened, they empower me to do my job successfully and professionally and make sure we are paid well and given incentives to do so. Cornerstone Home Lending is a wonderful, strong, successful company and in return they make me feel like I want to do my best for them and that I am valued.

Jennifer Weller, Underwriter
Cornerstone believes that I can do my job and provides me with any tools to improve. I believe Cornerstone will always be looking forward and upward to make the company the best it can be.

Jaime Rice, Receptionist
I have been an underwriter at Cornerstone Home Lending for 12 years now.  During my time with Cornerstone, I have found the work atmosphere positive, caring and productive. Our SR Management is very involved with the day-to-day operation, and the support staff has years of experience. The Operations Staff has an abundance of materials provided by the Company to assist in delivering quality loans.  What I enjoy the most is the relationship between the Operations and Production Staff, our teams work closely together to find a way to put loans together to get to the closing table. I really enjoy working for a company where teamwork is a top priority.

Penny Mercer, Underwriter
I have processed for the Cornerstone Home Lending family for over 18 years (more than half of my career).  The company and the management teams know how to get the job done professionally without ever compromising quality, integrity, or compassion.  I do not want to work anywhere else again!

Kay Orto, Loan Processor
Working for Cornerstone Home Lending has been a fantastic experience. I have worked here for over 10 years now and it has been great. I love the can-do attitude of all the teammates from top to bottom. Tons of support here and we have some of fun too!

Beau Couch, Senior Mortgage Loan Officer
Cornerstone Home Lending and its affiliated companies is a fantastic place to work.  It stands out because of the solid support framework in place to assist all team members in achieving the most from their goals.

Anne Fairweather, Loan Closer/Funder
I love working for Cornerstone Home Lending! Communication, genuine interest, and transparency are pillars of management. The team members are skillful and enjoyable, and there is great opportunity for learning and growth. Beyond that, honest and high-quality customer care is truly their aim, and it makes for a fulfilling career.

Casey Von Seggern, Processor